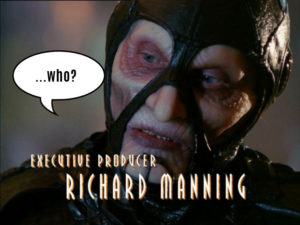 Holy frell, Farscape premiered on Sci-FI twenty years ago.
There must be some error; I can't possibly be that old…
Well, I've already reminisced and rambled about the significance of March 19th in this post, so I won't repeat any of that nonsense here. And I've just posted a few pics and thoughts about Andrew Prowse in this post, so please go peek at that.
BUT! There is News! After being darn near impossible to SEE for quite a while (with no streaming going on and with the dvds and Blu-Rays being tough to find), Farscape has returned to the interwebs: all four seasons plus the miniseries are now available on Amazon Prime!
Spread the word! Make new converts! As Brian Henson said earlier today in a Facebook Live chat, the more people watch, the better the chances are that Farscape will continue.
Happy 20th, and here's to many more!